Chins licKING was invited to participate in "China High-speed Railway Economic Belt Tourism Expo 2019"
Author: qinfoods Date: 2019/05/07
On May 3rd,"China high-speed railway economic belt tourism expo 2019" was held at Lingnan mingzhu stadium in Foshan,Guangdong.The Expo was sponsored by CTA,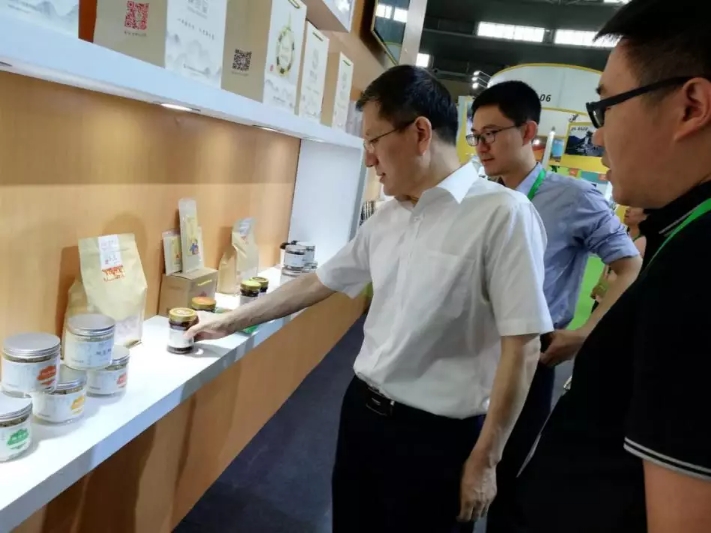 Tours Commodities & Equipment Branch of CTA,Foshan Culture & Radio & Television & Tourism and Sports Bureau, Chancheng district government,Foshan city. The theme of this Expo is developing the Guangdong-hongkong-macao greater bay area, propogate the cities' culture and tourism along the belt.
Wangzhifa (Former deputy secretary of the party leadership group and deputy director of the national tourism administration), Zhuwei (Deputy secretary of the municipal party committee and mayor of foshan) and guests from the cultural and tourism departments of 18 provinces, autonomous regions and municipalities directly under the central government and the Hong Kong and Macao special administrative regions and the tourism industry association attended the opening ceremony.
As the vice President company of Shaanxi provincial tourism commodity and equipment branch, Chins licKING is an international reproducer of Chinese traditional food.
Chins licKING covers four series of featured tourism commodities, includes healthy instant food, green bean paste, nostalgic snacks and konjac body-shaping food, were popular and praised by Foshan citizens and tourists.
It is reported that this year's high-speed railway travel expo will expand the "high-speed rail circle of friends"compared to last year. The participating cities and regions coverde more than 50 cities, including Hong Kong, Macao and other core cities that's the core city of guangdon-hong kong-macao greater bay area, and more than 200 enterprises participated in the Expo. During the Expo, there was also be a number of activities such as tourism commodity marketing promotion and tourism commodity industry BBS.