Chins licKING at China(Xi'an)-Hazakhstan International Trade Forum
Author: qinfoods Date: 2019/08/10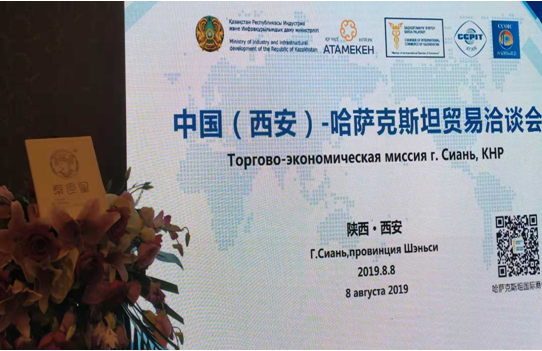 On August 8th, 2019, China(Xi'an)-Hazakhstan International Trade forum was held in Shangri-La Hotel in Xi'an High-tech Indurstry development zone.
Chins licKING was invited to attend this forum, we sent to International trade department to attend this forum.
During the Trade forum, the president of Xi'an International Chamber of Commerce, Hazakhstan Comercial Counselor and the President of Hazakhstan International Chamber of Commerce spoke at the Forum.
They stated the present situation of import and export trade between China and Kazakhstan, and expressed the trade development prospect on different area, especially on food area, such as wheat, flour, soybean, fruit, meat, ect..
As the start point of the Belt & Road, Xi'an has great potential to make contribution to the international trade between China and Hazakhstan.
The forum provides an opportunity and platform for Xi'an and countries on the Belt & Road to deepen the bilateral and multilateral cooperation.
We communicated with three different flour producers and introduced our brand products, especially our handmade noodles. They showed great interest in our traditional handmade procedures. They mentioned that Chinese people in Hazakhstan are very proud of Chinese handmade food and miss them very much. Meanwhile, on our side, we thought their flour is pretty good to make noodles. We all see great cooperation potential on Import and Export.
The most important thing is that we know how much our oversea Chinese miss hometown traditional food. We will try our best to realize our brand mission and make all our oversea people to get high-quality food as what they get in China.