Chins licKING's best greeting to Chinese compatrios
Author: qinfoods Date: 2019/09/12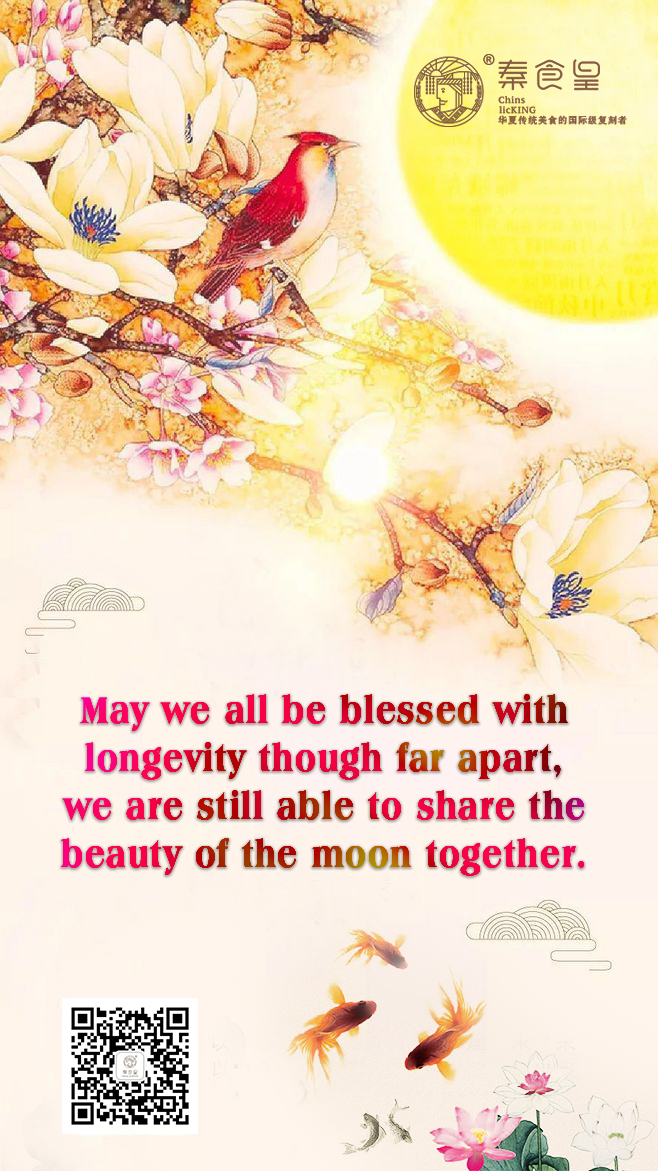 Dear Chinese compatrios:
I hope everything goes well with you.
Chinese traditional festival - Mid Autumn Festival is approaching. Moonlight reunion. Chins licKING is writing to extend the most sincere greeting to you. No matter where you are, we hope you will have a harmonious and happy festival.
May we all be blessed with longevity though far apart, we are still able to share the beauty of the moon together.
Best regards
Xian Chunhefang Import & Export Co.,ltd